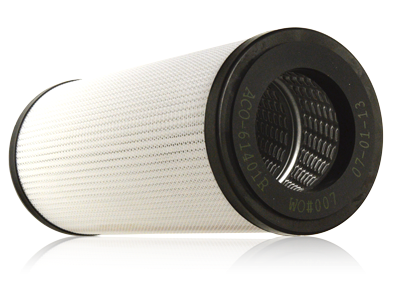 Colorado Springs, CO, USA, March 29, 2018 – The Aviation Filtration Division of Parker Hannifin is pleased to announce the availability of the Aquacon ACO-6xx01R Series 6" monitor cartridges qualified to tests per "EI 1583 Laboratory tests and minimum performance levels for aviation fuel filter monitors, 7th edition" requirements. This EI witnessed test series fully qualifies Velcon's new ACO-6xx01R Series monitor (water absorbing) filter cartridges to the latest edition of the EI 1583 specification (seventh edition).
"We are excited to provide this upgraded world class product to the Aviation fueling industry and believe our customers will appreciate the improved performance and confidence the ACO R Series will provide"  – Michael Walls, North America Market Development Manager
Parker Velcon successfully completed the flow, media migration (including SAP testing of < 50 parts per billion ICP Copper), slug, mechanical integrity, solids removal, and end to end electrical resistance testing required by the Energy Institute.
Additional sizes of ACO R Series Aquacon elements are also available. Water absorbing monitors must not be used in fueling systems with a presence of anti-icing (FSII) additives.
Parker Velcon has been the leader in the fuel filtration industry for over 60 years.
Parker Velcon EI 1583 7th Edition ACO-6xx01R Series 6" Monitor Now Available