Download
 the latest issue of the Velcon 
Clarifier
 which clears up some questions you may have of Parker Velcon's new CDF-X water barrier filters which are designed to directly replace 2″ Filter Monitor without the need for water sensors.
The CDF-X will be undergoing field trials so I will keep you updated on this exciting development! Unlike Dirt Defence Filters, the CDF-X removes both Particulates AND Water for greater peace of mind, and it does not require installing costly water sensors for it to work.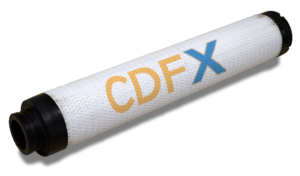 Parker Velcon Clarifier – CDFX Updates!